20/03: Dressing Down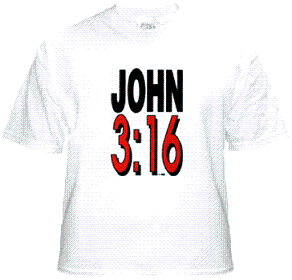 To dress up or not to dress up, that is the question.
As the founding pastor of a new church I grappled with this issue and the concerns behind it. I finally settled on encouraging a casual dress code at CLF for the following reasons. Before I begin however let me say that as with all fallen humans my conclusions arenít infallible. I therefore welcome any feedback, questions, comments and yes corrections anyone would like to offer.
First off I couldnít find any scripture that spoke directly to how one should dress for public worship.
In fact, the only clear New Testament reference to dress is found in James 2. The point of that passage though is how the saints treated one who did not have Ďproperí dress not what he might wear to church. Without strong scriptural backing I did not believe it prudent to encourage a business style dress code for those who did not or could not dress in that manner.
Secondly, I understood that dressing up for church in times past helped to remind us of our inherent dignity and thus reinforced our personhood in the face of a virulent racism that sought to de-humanize African-Americans at every turn.
However, the advent and success of the Civil Rights Movement seems to have brought an end to that part of our history. Sadly, what began as a way to demonstrate that we were still people created in Godís image has devolved into a prideful fashion show. For many churches dressing up was no longer identified with recovering our humanity, but showing off how much we could put on our credit cards. It seemed to me that the church should demonstrate that our acceptance before God was based on the finished work of Christ, not the kind of threads we could (or in all too many cases could not) afford. In my wisdom (which is certainly not flawless) I believed that encouraging a casual dress code could contribute toward this goal.
Thirdly, the African-American sojourn in this land has been fraught with issues of identity.
Unfortunately, not knowing who we really are, where we fit into the scheme of America and what our destiny is has led us to seek a kind of pseudo identity with the things we could control. Therefore, while we couldnít shake the blackness from our skin we could at least dress it up and feel as though we were somebody because of the clothes we wore. Far too many of us mistakenly believed that we were somebody because of the tag inside our suit, not because of the content of our character. Once more it seemed good to me that the church should be the one place where no one would feel the pressure to put on the Ďyeah I got it altogether, check out the outfití front. Just think of how many of our children feel when they donít have the Ďrightí clothes for school? How many school districts have adopted a uniform dress code to specifically address that issue? Should we in the church even suggest that clothes really do make the man? (or woman)
Speaking of uniform dress, if I did encourage a formal dress code it would not be the Western, business code so many seem to be fond of.
I sometimes wonder how those who embrace this manner of dress would react if I wore a traditional, formal African tribal outfit to worship!? If the issue is sacred dress then letís design, sew and wear genuine sacred dress. Are we saying that God would be displeased if we adopted the formal sacred dress of another culture? Or would it just make us feel uncomfortable? Why should I appear in that same outfit that those responsible for the Enron scandal sport when I approach the Holy One?
This line of thought brings up another reason I chose not to encourage a Western, formal business code at the church of God.
It is often said that weíll dress up for an interview due to the importance of that occasion. Hence, since worship is so much more important should we not don the westernized business uniform for that? I believe that those who hold to such logic (and I say this graciously) may not have explored the cultural dynamics as deeply as they should have. Most African-American men I know view having to put on a suit, speak Ďproperí English and appear to be a team player as one of the most emasculating experiences theyíll face. They put on the uniform, speak the language and play the game not because they see it as important, but because thatís the way the dominant culture sets the rules of engagement. The larger issue however is how the dominant culture has still set the boundaries of the playing field for us. No matter how many times youíve worn the suit, played the game and proven your value to the team you still enter an uncomfortable and at times hostile environment. And thatís for those who can get accepted. There are scores of others who know theyíre not welcome and wonít be no matter how well they dress.
Trust me folks, Iíve played the corporate America game and it was neither fun nor pretty.
Frankly, dear ones I just could not see myself as an African-American pastor telling the young black men who came into our midst that we too expect them to get in line and toe the line. I did not want to be one who pushed the empty values of middle classism and conveyed that what they really needed to do was get a good education, find a well paying corporate job, get out of the hood and get lost chasing the American nightmare. I refuse to imply that the way out (whatever that is) lies along the path of bowing to the whimsical mores of the dominant culture. Moreover, I refuse to imply or encourage those coming to worship that the same rules set by the dominant culture apply in their Fatherís house. And if that werenít enough I wonder at the message the church sends to working class folks when we demand they show up in the 9 to 5 attire? Why do we always wish to identify with dominant status quo? Can we realistically declare that weíre for the poor and marginalized while at the same time demanding they adopt the dress of those they view as their oppressors? Again, these were some of the thoughts that I considered when making this decision.
Finally, I was struck by the words of our Lord recorded in Mark 7.
There He was challenged regarding the failure of His followers to ceremonially wash there hands before eating. As you know the religious leaders of Jesusí time were extremely concerned with ceremony, tradition and outward appearance. (see Mark 7:3-4) Jesus however declared that itís not the things that come from outside a person that makes them unacceptable before the Lord. Our stain rises from our nature, not what we eat, drink or for that matter what we wear. Now please listen carefully to what Iím saying. I do not believe that those who advocate for more formal dress are legalistic Pharisees. They make good points motivated from a desire to see God honored and revered in worship. That said however, I believe the tenor of scripture in general and of the ministry and teaching of our Lord in particular stresses the inward condition of oneís attitude toward God. Our Lord was grieved by those who spoke the part, acted the part and looked the part but inwardly were as far from God as Pluto is from Mercury. (see Mark 7:6-8) Dearly loved ones in Christ, as I search my own motives (personally I donít like dressing up), review my past and examine scripture Iíve concluded that it may actually be more biblically prudent and correct to not suggest or encourage people to adopt the Western formal business dress code for worship. If weíre concerned with God being taken seriously in worship (and I believe we all are) then let us emphasize the biblical elements found in Scripture within our worship. Let us sings songs that speak of the character of God and the Person and work of Jesus Christ. Let us have scripture reading that draws our attention to the pure word of God. Let us engage in kingdom focused prayer based on Scripture and not just our issues. Let us make good use of the Lordís Supper and baptism. And finally, let us have sermons that take the time to examine a text, draw out its meaning, highlight the Person and work of Christ and challenge the people of God to worship Him more fervently, walk before Him more diligently, and witness of His gospel more actively.
By the way, youíre always welcome to Christ Liberation Fellowship. Should you attend please come with a heart focused on Godís praise, and a mind engaged to hear Godís word. And yes, please feel to dress casually.
To Him Who Loves UsÖ
Pastor Lance
---
See also:
"Church Attire: A Call for Consistency"
by Co-Founder Xavier Pickett