Archives
You are currently viewing archive for July 2006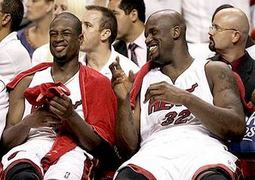 A few of weeks ago I had a chance to finally meet Xavier and his friend Mark when they came to Orlando to visit Michael and RTS. As Xavier wrote in his blog,
"A Couple of Days with Black Reformed Men,"
we had a wonderful time sharing wings and our various perspectives on the many subjects that touch our lives. I wanted to write about the meeting and our many topics of conversation but there were too many strands of thoughts running through my head to choose just one. However, a recent
Sports Illustrated
review of William C. Rhoden's book
Forty Million Dollar Slaves
helped me to sort out some ideas for this post.
Sidebar