Archives
You are currently viewing archive for April 2006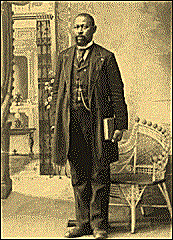 I have decided to clear the air a little bit as to
what
is a Black Reformed person by way of
negation
just in case there may be some misconceptions lingering around. I also think this is vital in order for a Black Reformed movement to succeed (as I have been advocating) because we must understand who we are, especially if we are going to have
"our own thang"
as Anthony Carter puts it.
So let me give 15 identity statements about what I believe
every
Black Reformed person is
NOT
…
1.
…
now
a sound preacher just because he "has" Reformed theology.
2.
…someone you bring in just to do practical stuff or even practical theology.
3.
…theologically and philosophically untrustworthy or inferior.
4.
…someone who
only
value Berkhof, Sproul, or Piper, but
devalue
(Carl) Ellis, (James) Cone, and (Anthony) Carter.
5.
…doing Reformed theology with a "Black spin or perspective," which becomes sub-Reformed in the minds of many.
6.
…a potential D.Min student as opposed to Ph.D.
7.
…anti-Anglo or Anglo theologizing.
8.
…a Republican because he/she is Reformed.
9.
…a Democrat because he/she is Black.
10.
…less "Reformed."
11.
…a Baptist.
12.
…a loud preacher or worshipper.
13.
…just a 5-point Calvinist.
14.
…a church planter.
15.
…a sociologist in Reformed garb.
Disclaimer:
This is only a generalization and more could possibly be said. Also these 15 statements are not in any particular order.
Co-Founder Xavier Pickett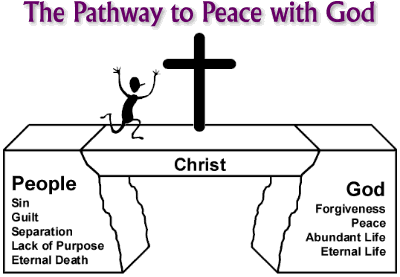 The promise, one of the promises, of the Gospel is utter peace with God and how glorious a truth we have been given in such a promise. How amazing that, with this God we have so spurned we may now have such peace in our inner man, through turmoil may rage all about us and though the gates of Hell wage war against our immortal souls. What can any man do or any demon perpetrate against us that would some how negate, or diminish the peace we now have with our Creator?
Yet, for lack of better wording, there are two types of "peace": There is the actual peace, in which we have been reconciled to God through the Lord Jesus Christ, having been made the righteousness of God. This is unchanging and shall never fade through endless ages of eternity. We are at peace with God no matter what we do, for Christ Himself is ever at peace with God and we are seated, not simply with Christ, but in Christ in the heavenlies. Then there is the experiential peace that we have with God, which can be disrupted according to how we live out our actual peace with God. Did you follow that?
Having been put at peace with God we now live as sons and daughters of this God, with His Holy Spirit within us (which is just another blessed truth of the Gospel!). Having the Holy Spirit within us, whose soul desire is that we may be conformed more to the image of Christ Jesus our Lord, when we go against this desire our feeling of peace is disrupted from within by the Spirit. Going against this God who has granted us such peace, we are now sunk into a feeling of "spiritual turmoil". Yet, this is one of the great and glorious ministries of the Holy Spirit, which is simply a bullet-point under the heading of making us like Christ. When we depart from the path of Christ-likeness He is compassionate enough to disrupt and disturb from within the people of Christ, so that while we are ever at peace with God, we feel distant as well.
Yet, if we should find ourselves living constantly and consistently against the ministry of the Spirit of Peace, then we must question with whom we are at peace: The God or the World. God's own, until the day of seeing Christ face-to-face, will battle with and lose to sin. We fight, we fall, we get up and win and we fight and win and fall and on and on and on. Yet, should we find ourselves, not simply losing, but having no care to win, it is not the God of peace with whom we are at peace.
Christopher Pearson
What do you own? Is it 40 acres and mule? Do you own anything (or even stones) to leave behind? Anthony Carter over at
Cyrene Ministries
is tackling some critical and difficult questions/issues and more that we all need to consider more thoroughly. Therefore, I have decided to refer to you Anthony Carter's last few blogs that deals with the on-going question(s) at least in my mind about the current status of Black Reformed community in relationship to the larger Christian community.
You would do well to read all 3 blogs (below) especially since they are in
harmony
with the vision and mission of Reformed Blacks of America.
1.
God Bless the Child…
2.
Forty Acres…?
3.
What Mean These Stones?
Co-Founder Xavier Pickett
Sidebar